Masjid is open for daily congregational prayers.
JUMUAH TIMES
FIRST JAMAAT: 1.30 pm
SECOND JAMAAT: 2.30 pm
For any inquiries please email the Masjid at enquiry@masjidusman.org.uk
To donate towards Masjid as Sadaqah Jariyyah
Set up a standing order or for one-off donations
Masjid e Usman (Capehill Muslim Society)
Account Number: 31743945
Sortcode: 40-11-13
Ref: Donation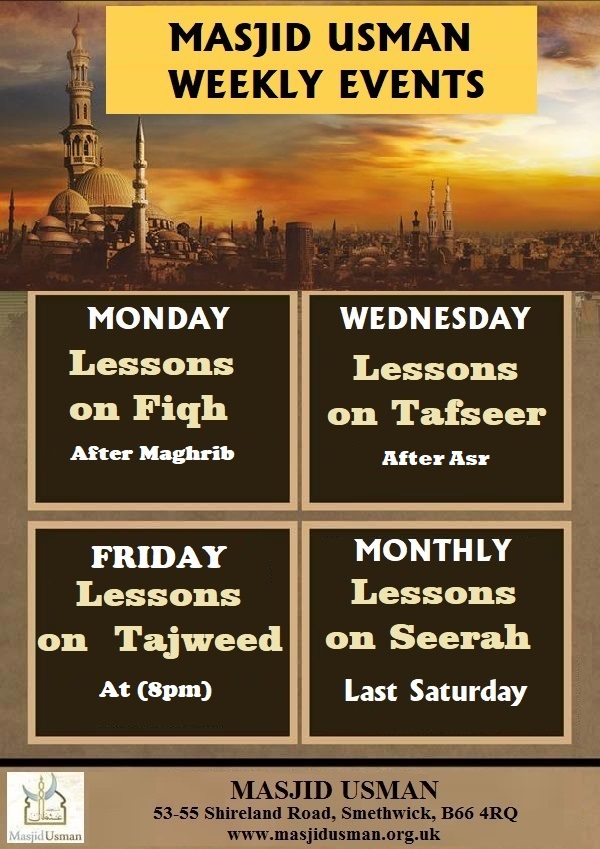 LESSONS FROM THE SEERAH
On Saturday 1st October 2022 after Zuhr (1.45pm)
A faith reviving event for the whole family
Sisters Coffee Morning Every Thursday at 10 am (RESTARTS IN SEPTEMBER 2022)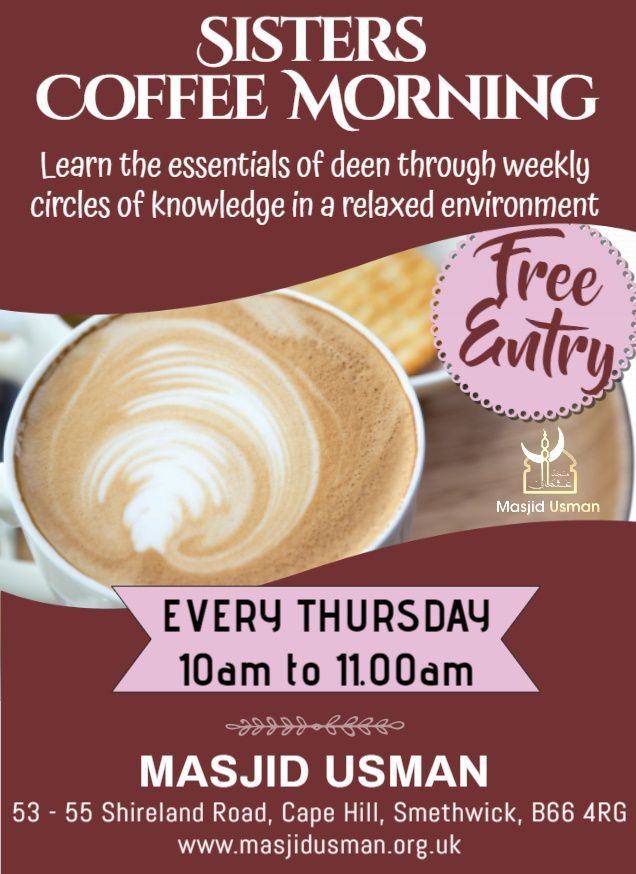 Neighbourhood Street clean – Every Sunday at 2pm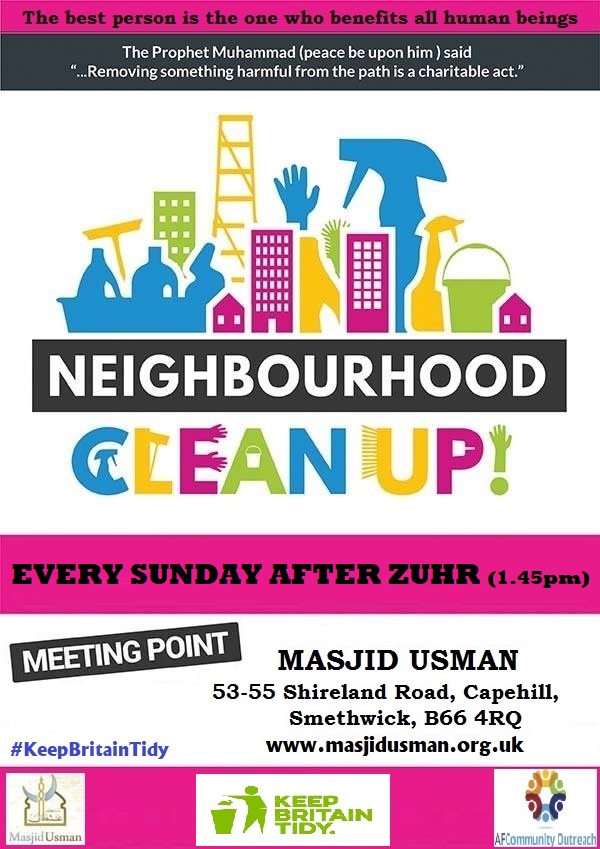 SISTERS QURAN & TAJWEED LESSONS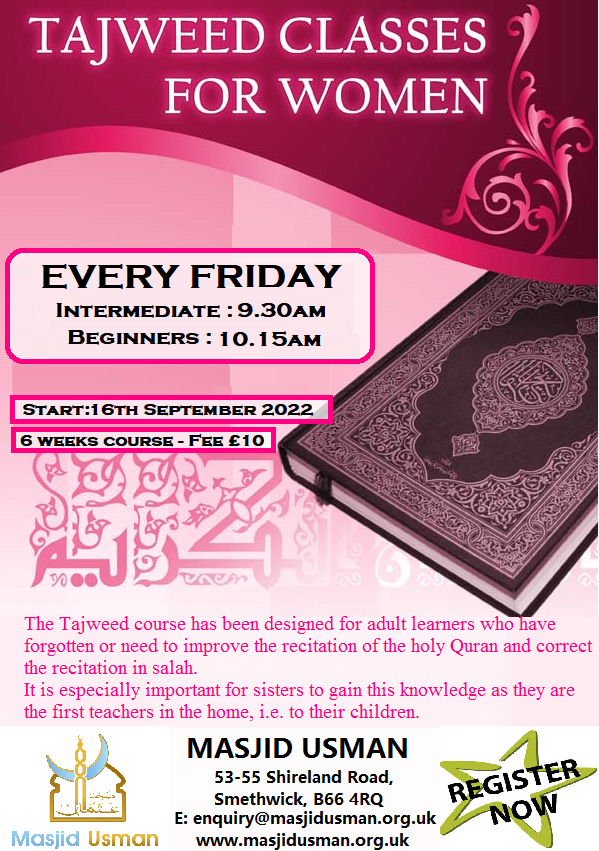 NEW CLASSES STARTING 18th SEPTEMBER 2022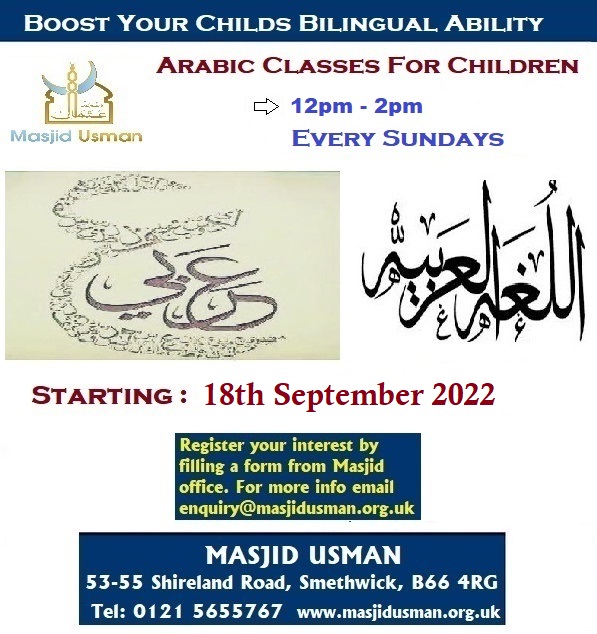 ISLAMIC STUDIES FOR YOUNG WOMEN 16+
A course focused on the needs of young women. Lessons covering Fiqh, Seerah, Tajweed, Manners, this course provides mentoring for young women in coping with the difficulties they face maturing in today's society, whether in college or at home.
SUNDAYS 11am to 1pm ~ new classes starting from 17th September 2022 ~ REGISTER NOW AT THE MASJID