Unfortunately, there are currently no congregational Salah & no Jummah Salaah at the Masjid, we hope to fully reopen as soon it is safe to do so In shaa-Allah. Please pray at home and stay safe.
Madrasah has moved to online learning
For any inquiries please email the Masjid on enquiry@masjidusman.org.uk
To donate towards Masjid as Sadaqah Jariyyah
Set up a standing order or for one-off donations
Masjid e Usman (Capehill Muslim Society)
Account Number: 31743945
Sortcode: 40-11-13
Ref: Donation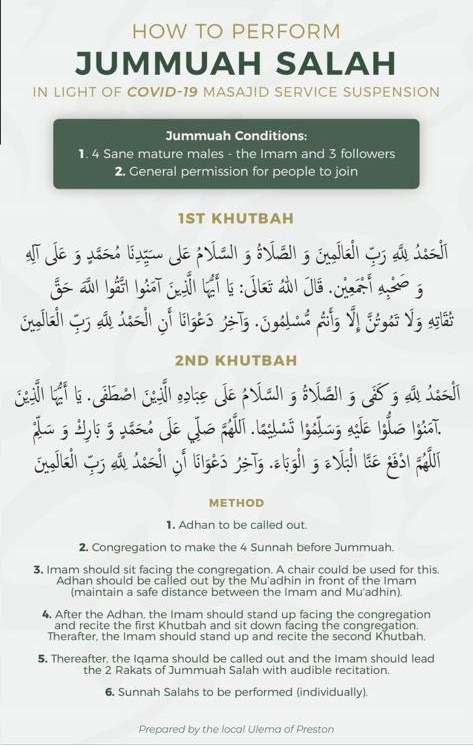 Dear parents, Assalamu Alaikum,
Thursday 19th March 2020
In light of the spread of the Corona virus in our country and after consultation with our Imams, medical professionals and trustees, Al Qalam Academy, with a heavy heart has decided to suspend the Madrasah from Friday 20th March 2020.
Please note this is a temporary suspension and the Madrassah will provisionally reopen when the medical professionals and our government decide it is safe to do so. We will keep you updated via text message.
The Madrasah however, will move to online learning from Monday 23rd March 2020. Each student will be given a 30-minute time slot with the teacher with a maximum of 5 students per designated slot. We have chosen "Zoom" as our online platform and request all parents to download the app or use via laptop/pc/tablet from your home. You will receive a text message with a time slot and a link to the teacher. Parents are requested to supervise and ask your children to sit down at the fixed time, also spend at least 30 minutes studying before going online with the teacher.
We pray that Allah Ta'ala grants humanity ease, patience and safety from all harm. Ameen.
If you need more information please contact the Madrasah office on 0121 565576, it will be open during Madrasah hours, however if our offices are closed due to a public lockdown, you can continue to contact the office on enquiry@masjidusman.org.uk and 07923967050.
Wassalaam Alaikum,
Mawlana Yaqoob Bhat